SJK•PR

Maximizes the Three R's of PR: Reputation, Relationships & Referrals.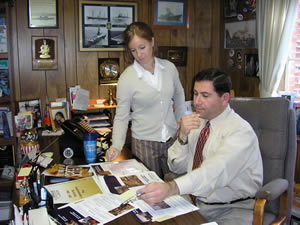 We are a full-service marketing communications company committed to achieving our clients' desired marketing results. Steve Kaufman and his team understand PR's unique role in the marketing mix: whether the target market is employees, current clients, or prospects, long-term success can be achieved with continually improving and expanding relationships, reputation and referrals that only a consistent PR effort delivers.
For more than two decades, SJK•PR has offered a genuine alternative to both the mega-agencies and the marketing freelancer working from his or her spare bedroom. Steve and his carefully selected team of writers, designers, programmers and producers personally invest themselves in each project or campaign undertaken.
Unlike many of the larger agencies, SJK•PR works for you on either a retainer or project basis agreement.
Project work is billed at the rate of $150 per hour for new clients, with one-third due at project start, one-third due at midpoint (typically proof approval) and the final third due at delivery. Clients on a retainer agreement receive a reduced loyalty rate after one year.
From day one, retainer agreements provide for longer-term budgeting, and include a set range of hours with a 15% discount off our hourly rate, after the first $1000 each month. For example, if you and we determine you'll need to receive 18-20 hours a month, your monthly payment would be $2,568, a savings of $282 off the project cost.
In addition, as your PR requirements change, we can alternate between retainer and project basis. We know each client's needs are different, and we're happy to modify the terms of our engagement for win-win outcomes. Specific terms for services and payments are addressed in a simple letter of agreement.