Steve Kaufman started SJK·PR April Fool's Day,  1992. He now coordinates a carefully selected team of writers, graphic designers, webmasters and producers to serve his clients' diverse needs.
STEPHEN J. KAUFMAN • PUBLIC RELATIONS combines creativity, results-oriented writing, and a Shipmate's commitment to our clients and their businesses; we take your success very personally. This business philosophy has earned SJK·PR many long-term relationships, and references are always available on request.
Thank you for the first 30 years in business!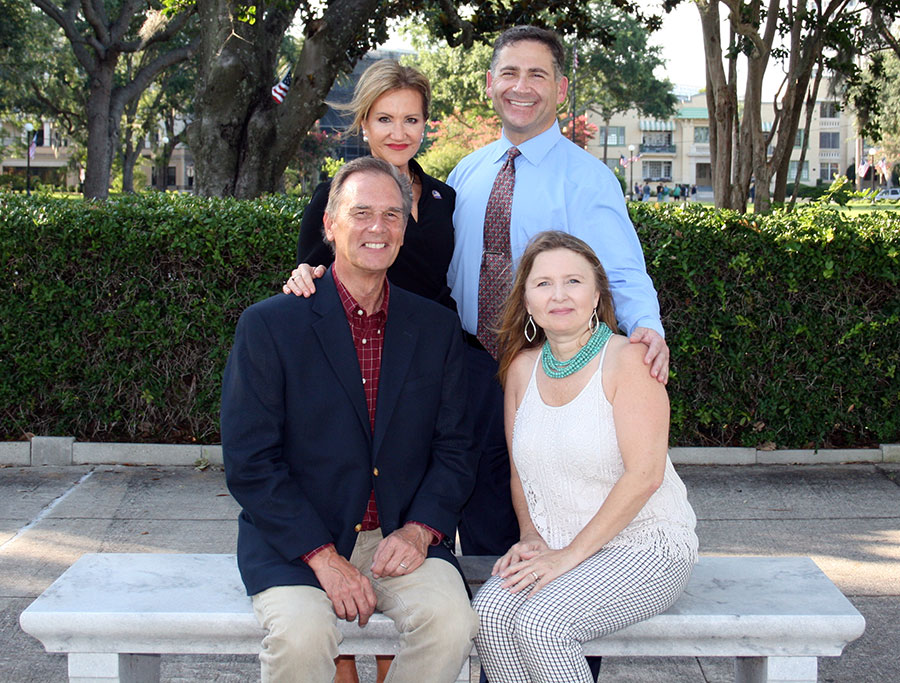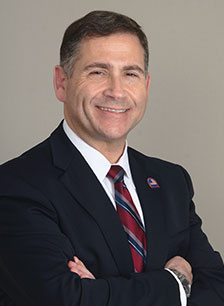 Steve Kaufman
Managing Partner
Steve designed his first brochure for a major U.S. Senate campaign at age 14. He graduated from Northwestern University's school of journalism, and his background includes TV and newspaper reporting, political campaign staff work, and telemarketing for Merrill Lynch.
He served on active-duty five years as a Navy surface warfare and public affairs officer, winning five Navy-wide awards for his public relations accomplishments.
On April 1, 1992, Steve started his public relations practice, and clients now span the spectrum of the manufacturing, non-profit, and service industries. Within a few years,SJK•PRwas ranked in Jacksonville's Top 20 PR and marketing firms by the Jacksonville Business Journal.
Steve serves as a professional guest speaker at the University of North Florida's Small Business Development Center and the Jacksonville Regional Chamber of Commerce Small Business Center, offering advice on small business startups and public relations strategies.
His community involvement has included:
Co-hosting "Mind Your Own Business," a call-in radio show to help small business on 1320AM;
JAX Chamber: Trustee, Board of Governors, Government Affairs Committee, Military Issues Committee, South Council Board and member of multiple Chamber Councils;
Jacksonville Community Council, Inc.; study group member;
Northwestern University Alumni Admissions Council member;
Naval NROTC Scholarship Fund, Inc. board member;
Northeast Florida Chair, Veterans History Project;
The Harvey Bernhardt Foundation founding board member;
Pastoral Counseling Services, Inc. board member;
International Association of Business Communicators 25-year member
Council of Supply Chain Management Professionals JAX Roundtable board member; and
The 2003-05 Navy League's Jacksonville Council president.
Steve and his SJK•PR team earned awards and recognitions through the years, including:
1999 JAX Chamber South Council Small Business Leader of the Year
2003 Florida Small Business Development Center Network Regional Volunteer of the Year
2005 Small Business Administration Veteran Small Business Champion of the Year
2010 Small Business Resource Network Public Service Award
2011 JAX Chamber Arlington Council Small Business Leader of the Year
2015 Jacksonville University-Jacksonville Business Journal

 

Veteran of Influence
Steve also continued in the Navy through 2014 as a drilling Reservist. In 2009, he was recalled as an active-duty commander in support of Operation ENDURING FREEDOM and served as U.S. Central Command's lead action officer for the Northern Distribution Network (NDN), the northern supply route into Afghanistan.
In this capacity, Cmdr. Kaufman led U.S. interagency negotiating teams with the governments of Georgia, Kazakhstan and Tajikistan to grow the route and expand the categories of allowable cargo shipped along the NDN. His efforts were specifically recognized by CENTCOM General David Petraeus and in official U.S. embassy cables, and he was awarded the Defense Meritorious Service Medal for his 15-month mobilization.
With a passion for America, her defense and small businesses, Steve became the only Veteran among seven candidates to run in the 2016 Republican primary for Florida's 4th Congressional District. His "Elect One of Us" campaign emphasized economic growth, Veteran and military readiness issues, and a commitment to rebuild America's greatness.
Steve's also the beaming father of his daughter Lindsay, who's a "double Gator," with both a bachelor's and master's degree from the University of Florida. He's especially proud she was routinely voted "Kindest Girl" throughout school. Now as a young woman, Lindsay works in the medical field and shares Steve's interests in politics and public policy.
Steve and his team are humbled by and grateful for the three decades of business, support and friendship they've earned and look forward to many more years: full speed ahead!
Contact Steve at results@SJKPR.com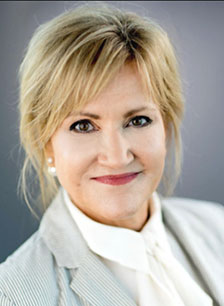 Lisa Pappas
Partner
Lisa graduated from the University of Wisconsin's school of journalism with a bachelor's degree in public relations. Her background includes TV reporter, political campaign manager, and extensive years as a marketing director.
Lisa's career experience spans 20+ years in corporate communications, marketing and public relations. Her primary focus includes the development and implementation of marketing communication plans, brand management, re-branding, special events and strategic business development.
Prior to joining SJK·PR, Lisa spent 15 years as a marketing director for a local healthcare enterprise and a Florida Veterans organization, overseeing and producing all internal and external print, marketing and collateral materials, as well as executive communications in successful marketing and re-branding plans for a wide range of clients.
She tenaciously identifies her clients' objectives and then engages effective marketing and branding strategies through her creative drive and ability to think outside the box.
The mother of two amazing daughters – Alexa, a recent graduate of the University of Florida, and Taylor, a current Junior, also at UF – Lisa enjoys traveling, fashion events, running, and is an active member of her house of worship.
She's passionate about community service and volunteers for the St. Augustine Homeless Coalition, Salvation Army, Tim Tebow Foundation, Volusia County Honor Air, and NE Florida Girls On the Run.
Contact her at lisa@SJKPR.com
Daryl Siewart
Business and Traffic Manager
Daryl, a former client ofSJK·PR, joined the team in 2012 as business and traffic manager. AtSJK·PR, Daryl oversees all accounting and finance for the team. He tracks all pending and new business, and moves projects from production to finished piece. Daryl also helps develop business strategies for the firm to explore new ways to better serve clients. Daryl's natural affinity for working with clients and developing campaigns to promote brand awareness proves instrumental in implementing successful brand development.
His insight regarding unique brand awareness, and establishing clients as subject-matter experts, results in successful media outreach and an increase in brand awareness. Creativity, drive and leadership are among Daryl's greatest strengths. Daryl began his career as an operations manager for a Fortune 500 company out of college, then started his own manufacturing business in Jacksonville's Southside. His passion for small- to medium-sized business led to great success as a mechanical design engineer for 34 years.
Contact him at Daryl@SJKPR.com.
Jackie Stiles
Graphic Designer
Jackie with her husband Sid own Penstripe Graphics, which serves as our offsite graphics department. In business for 30 years, Jackie consistently creates the highest standard of products for any spectrum of business.
Whether you need a campaign or entire company branded, an ad designed, or just new business cards, she brings the necessary skill and tools to transform your vision to tangible reality. Everyday, Jackie literally creates something from nothing—she is a true magician!
Contact her at Jackie@Penstripe.com.
Join Our Team
SJK•PR is always on the look-out for bright, enthusiastic and talented individuals to add to its team. Are you ready to enter the fast-paced world of public relations — where helping clients achieve success reigns paramount?
Current job openings include:
Internship: Interns at SJK•PR do everything (copywriting, client relations, networking, etc.). More than 90 percent of our interns have gone on to jobs in public relations. Our goal is to help maximize your potential both professionally and personally while working in a fun environment.
Send your resume to lisa@SJKPR.com.