Engage [en-geyj]
to gain the attention or efforts of (a person or group);
to secure for aid, business, employment, use, etc.; to hire;
to draw in and keep hold of;
to attract or please.
Stay Engaged with Your Customers
with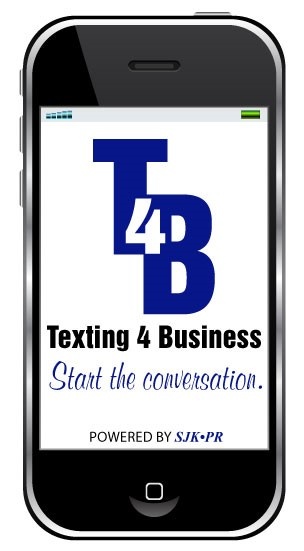 T4B enables you to send personalized texts to ALL your customers without the "opt-in" requirement necessary for robo-texts, because T4B offers the potential for conversation.

Only 20% of emails get opened, while 94% of texts are read. Your message gets through all the other noise. More importantly, your customer can answer and you can demonstrate your responsiveness.
We do everything.
After we upload your customers' names and phone numbers, we send batches of text messages. As customers respond, we reply according to your preferences (with pre-written answers), or notify you if customers raise issues we can't handle.
It's that simple.
You're not blasting spam, you're starting a conversation to stay engaged with your customers, referral sources and your other key audiences. Send messages, links and attachments. Notify customers of sales, programs, events and company updates by including links to social media and your website—great for SEO!

It's affordable: prices depend on the quantity you send, plus a small set-up and content creation fee of $75. Actually engage hundreds (or thousands) of your customers for less than most pay-per-click budgets!
T4B is a proven, powerful communications tool… 
and ready-made for the times we live in.
T4B: Start the Conversation. Stay Ahead of Your Competition.